Course Overview
GI-MAP® Fundamentals and Application is a CE-accredited educational course from Diagnostic Solutions Laboratory (DSL) and created for the American Nutrition Association® (ANA®).
Practitioners who complete this course and pass the accompanying quizzes will earn 6 continuing education credits. (See below.)
This course teaches practitioners the skills needed to effectively interpret comprehensive stool test results and find root causes of gastrointestinal and extraintestinal symptoms stemming from dysfunctional gut health.

Completing this course will prepare you to implement the GI-MAP into your practice. You'll be equipped to use your nutritional expertise to treat patients using stool testing as a diagnostic tool. (Scroll to the bottom of this page for GI-MAP ordering details.)

This course is designed to be completed within 10 weeks and is taught by the DSL Education Team. They will present clinically-impactful information using the latest research and case studies to review key areas of gut dysfunction, how they present in clinical practice, and how they impact patient health. Upon course completion, you'll have the tools needed to identify and treat food sensitivities, autoimmunity, dysbiosis, H. pylori, and much more.*

* Treatment recommendations included in the GI-MAP Fundamentals and Application course are not from American Nutrition Association or Diagnostic Solutions Laboratory. Suggestions from the course instructors are based on their experience using the GI-MAP in clinical practice.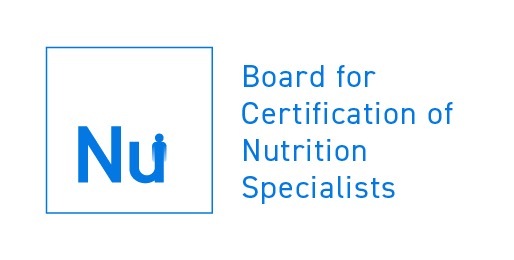 The Board for Certification of Nutrition Specialists℠ , the certifying arm of the American Nutrition Association® (ANA®), designates this activity for a maximum of 6 continuing education credits for the Certified Nutrition Specialist®.

Learning Objectives
After completing this training program, participants should be able to:
Apply and incorporate advanced stool testing into their
nutritional practice  
Use the GI-MAP to find root causes of symptoms ranging from bloating and constipation to acne and depression  
Interpret a GI-MAP test and personalize protocols that improve and optimize patient health

Curriculum

Available in days

days after you enroll

PART 1: INTRODUCTION AND OVERVIEW
Available in days

days after you enroll

PART 2: GUT HEALTH FUNDAMENTALS AND STOOL TESTING
Available in days

days after you enroll

PART 3: APPLYING STOOL TESTING IN PRACTICE_UNDERSTANDING CASE EXAMPLES AND RESTORATIVE PRACTICES

About the GI-MAP Test:
The Gastrointestinal Microbial Assay Plus (GI-MAP) is an innovative clinical tool that measures gastrointestinal microbiota DNA from a single stool sample with state of the art, quantitative polymerase chain reaction (qPCR) technology. It is the leading functional stool test and helps practitioners practice personalized, root-cause medicine that optimizes patient outcomes.
Please note that the GI-MAP report has been updated to include visual cues not shown in this course; however, the educational content remains applicable for test interpretation. 

Additional markers including Roseburia spp., Desulfovibrio spp., and Eosinophil Activated Protein (EPX/EDN), have also been added to the test since this course was created.
Please scroll to the bottom of the page to learn how to order the GI-MAP.

Course Details

100% online, and self-paced
Approximate total learning time: Less than 10 hours for required course materials and quizzes
Course completion counts towards 6 CE hours
This course was created by Diagnostic Solutions Laboratory and has been reviewed by the American Nutrition Association

Diagnostic Solutions Laboratory administers and manages this course. Any questions can be submitted directly to DSL by clicking on your profile icon and selecting the Contact option.




Learning Format
This program consists of eleven educational video modules, each followed by a short multiple-choice quiz.

Practitioners with the degree types listed below can open an account to begin ordering from Diagnostic Solutions Laboratory.
Practitioners with other degree types should contact DSL Customer Service via email at [email protected] with the subject line: ANA Ordering Options, or call 877-485-5336 for alternate ordering instructions. 
ELIGIBLE PROVIDERS
CNS (Certified Nutrition Specialist)
DAOM (Doctor of Acupuncture and Oriental Medicine)
DC (Doctor Chiropractic)
DDS (Doctor of Dental Surgery)
DMD (Doctor of Dental Medicine)
DN (Doctor of Nursing)
DNM (Doctor of Natural Medicine)
DO (Doctor of Osteopathy) (Allowed to order through Medicare)
DOM (Doctor of Oriental Medicine)
DPM (Doctor of Podiatric Medicine)
FNP-BC (Family Nurse Practitioner - Board Certified)
LAC (Licensed Acupuncturist)
LDN (Licensed Dietitian Nutritionist)
MAOM (Master of Acupuncture and Oriental Medicine)
MD (Medical Doctor) (Allowed to order through Medicare)
MPH (Master of Public Health)
ND (Doctor of Naturopathy)
NMD (Naturopathic Medical Doctor)
NP (Nurse Practitioner) (Allowed to order through Medicare)
PA (Physician's Assistant) (Allowed to order through Medicare)
PA-C (Physician's Assistant Certified)
PhD (Doctor of Philosophy)
RDN (Registered Dietitian Nutritionist)
RPH (Registered Pharmacist)
Pharm D. (Doctor of Pharmacy)

Check your inbox to confirm your subscription